Our agency was employed by an attorney, that represented a security guard company in a negligence lawsuit. The facts of the case involved a security company that had the contract at a college to provide 24-hour on-site armed security. During registration, a security guard was sitting in a room assisting with taking money as the students paid for their classes. Two men with ski masks entered the building and fired several shots from their firearms. The security guard was struck in the head and killed instantly. Several students were wounded, but recovered from their injuries. As the perpetrators left the building, two additional armed security guards came face-to-face with the perpetrators who were at different ends of the hallway. The security guards were surprised to find guns pointing at them and taking this, along with the safety of other students into account, elected not to pull their weapons. The two perpetrators exited the building, entered a nearby car and fled the scene. The security company was subsequently sued by students who were present at the time, alleging that the security guards did not act reasonable in this situation. Although the security company was a solely owned company, they petitioned the college to have them listed as employees of the college. This would have enabled the security guard company to be protected due to a government entity having limited liability. The college refused and the lawyers for the security company then counter-sued the college to include them as a defendant in the case. Obviously, from an investigative stand-point, this limited access to college records and personnel.
In cases such as these, there are several issues that must be over-come for a successful defense to be mounted. These include: (1) foreseeability (2) crime rate (3) proper licensing (4) proper training (5) adherence to the written contract (6) reasonable actions of the security personnel (7) physical access and limitations and (8) equipment. Although other issues may evolve during the investigation, these are some of the fundamental building blocks in these types of cases.
Foreseeability: Foreseeability is based on available information from law enforcement agencies, crime statistics, experience, and news sources. In an article entitled, "No Room for Liability," published in the June 1997 edition of Security Management, the article deals primarily with hotels and the issue of foreseeability. However, the article has implications in this incident. The article indicates that a hotel in Atlanta was sued after an assault. Initially, the court ruled in favor of the hotel but the appeals court reversed the decision finding that the trial court had imposed too narrow a definition of foreseeability. Three nearby hotels had suffered more than 400 crimes in their parking lots in the same period. The ruling indicated that the high crime rate in and around the hotel should have been enough to warrant extra security. The article continues by stating that security cases hinge on four major elements:
whether the owner owed a duty to provide a safe environment to the injured party

whether the owner breached the duty to provide a safe environment

whether the breach constituted the "proximate cause" of the injury

whether the plaintiff suffered actual injury or damage.
The duty to provide a safe environment is pretty basic. In the incident in question, the plaintiffs had reasonable expectation that they would be safe from such an assault while on the campus. Whether the security company or college breached the duty is more difficult. In Chapman v ESJ Towers (U.S. District Court, Puerto Rico, 1992), the appeals court ruled in favor of the plaintiffs stating the defendant should have had "reasonable foreseeability." The court reasoned that among other things, that only one security guard was on duty, working a 12 hour shift without a break and watching 10-15 CCTV monitors simultaneously. The court also found that cars could get out of the property without going through an access control system. In the case of this incident, there were a reasonable amount of security officers on duty at the time of the incident. However, the surveillance cameras were apparently not functioning properly and no one had been assigned to monitor the cameras. Additionally, the parking lot area did not have an access control system. The article points out that "the property owner's breach of duty must be the proximate cause of the victim's damages. Inadequate security alone is not enough to warrant a ruling in favor of the victim.."
The article continues by stating that the case laid out other relevant elements pertaining to foreseeability including:
compliance with industry standards in protecting its premises

the presence of suspicious people around the premises

peculiar security problems of the facility, including the design of the facility
In this incident, contact with other colleges and universities revealed that the security company appeared to operated within industry standards. Most of the colleges and universities contacted revealed that they do not handle registration day any different than any other day as far as security is concerned. In addition, most of their officers are unarmed.
Crime Rate: The crime rate and crime history in the area of the incident played a role in determining whether the college and security company should have foreseen the probability of an incident such as this. In this situation, the security company did not have access to their reports as they were filed at the college and were not readily available. Therefore, interviews had to be conducted to determine the general recollection of the crime rate.
Next, we conducted a neighborhood canvass to find out about crimes and the perception of crime in the area near the college. Outside of a few burglaries and auto thefts, the area appeared to be free of crime, especially violent crime. We then obtained a break down of police calls within a two mile radius of the college. There were only 17 assaults, 3 weapon related calls, 7 robberies and 130 suspicious person calls. We also checked with the local media and the reporters covering the police beat who indicated that they believed the area around the college to be relatively safe. A check of the FBI statistics was then performed and it was determined that the specific city and those around it had experienced an average decrease in crime of 7 %%. Compared to cities throughout the U.S. with similar populations, the crime rate was even lower.
To take this a step farther, our investigators contacted other colleges and universities in the state to determine if they had experienced any similar incidents and their crime rate. None of these had reported any incidents where there was a victim of a robbery and/or physical assault with a weapon.
A review of current written material related to the topic of foreseeability was conducted. In a recent court proceeding, Timberwalk Management -v- Cain, 972 S.W. 2d 749 (Tex. 1998), the court stated: "Crime may be visited upon virtually anyone at any time or place but criminal conduct of a specific nature at a particular location is never foreseeable merely because crime is increasingly random and violent and may possibly occur almost anywhere..." In the incident in question, the incident was "specific in nature" as it was obviously a predetermined act of assault and robbery. In addition, the act was "specific in location" and could not have been a random act that could have been foreseeable based on related crime in the approximate area. In this same case, the court continued by stating: "A duty exists only when the risk of criminal conduct is so great that it is both unreasonable and foreseeable. Whether such risk was foreseeable must not be determined in hindsight but rather in light of what the premises owner knew or should have known before the criminal act occurred." In the incident at the college, "the risk of criminal conduct being both unreasonable and foreseeable" did not appear to exist. Further, there was not any information or other indicators that would have prompted the security company to foresee an event such as this.
Proper Licensing: In this case, a check with the State Board revealed the security company was properly licensed and insured. In addition, the security officers were properly licensed at the time of the incident.
Proper Training: At the time of the incident, the security officers in question had completed the required training set forth by the State Board. In addition, each were also properly trained and licensed to carry a weapon on duty.
Adherence to Contract: A review of the contract between the security company and the college revealed that the contract was weak and little was specified about the actual duties and responsibilities of the security officers. The security company was found to not only have complied with the contract, but exceeded it when appropriate. According to the contract, the security company was only required to have 2 officers on duty for registration. The security company, however, elected to have 3 present.
Reasonable Actions of the Security Officers: According to the author of "Trial by Fire," published in the Security Management May 1998 edition, San Diego State University had a student who shot and killed three instructors on August 15, 1996. The University's security personnel approached the shooter and were able to take him into custody. According to the author, "legally, they could have done so, (shot the student), but in the university's view, the additional bloodshed was not necessary, because the officers were in full control of the situation and would have been able to react to any threatening movement. The officers responded appropriately, displaying judgment and sensitivity while maintaining proper officer safety techniques.... Had the officers been unarmed or poorly trained or supervised, the events following the shooting could have escalated an already tragic incident." Accordingly, as noted in this article and "Keeping Crisis Cool," the manner in which security officers react to a potential threat will have a direct bearing on how the situation escalates. In the incident in question, the security officers who were not wounded reacted in an appropriate manner by not drawing their weapons. In the interior of a building composed of brick and concrete, any bullets missing their mark would have richoceted and may have hit innocent bystanders. Additionally, the security officers reacted properly by not attempting to cut-off the escape route once the robbers attempted to flee.
Physical access and limitations: According to the authors of the textbook Introduction to Security, building design should be considered as a part of security. The authors state, "The cause of security can be furthered simply by making it more difficult (or to be more accurate-less easy) for criminals to get into the premises being protected. And these premises should then be further protected from criminal attack by denying ready access to interior spaces in the event that exterior barriers are surmounted by a determined intruder." The authors continue by stating, "Yet few such buildings are ever designed with any thought given to the steps that must eventually be taken to protect them from criminal assault. A building must be many things in order for it to satisfy its occupant. It must be functional and efficient; it must achieve certain aesthetic standards; it must be properly located and accessible to the markets served by the occupant; and it must provide security from interference, interruption, and attack."
In the incident in question, the perpetrators were able to access a parking lot next to the registration building as there was no type of controlled access for the parking lots. The perpetrators parked within 20 feet of the door to the building where the cash was being held. Once out of their vehicle, there were several small trees that prevented anyone from observing the door. In addition, the door was set back in a recessed area. The building where the registration was being conducted did not have any windows. A combination of these factors made access into and out of the property virtually undetectable.
Equipment: According to the contract, the college was suppose to supply all equipment for the security guard company to use at the college. This included CCTV cameras with a monitoring room. However, the contract did not provide for a security officer to monitor the cameras. Additionally, many of the cameras were not functional.
The investigation revealed that the security company provided the right amount of manpower, training and equipment as required by the contract and industry standards. The actions of the security guards were found to be reasonable and prudent, and may have actually prevented additional injuries. The evaluation of the college revealed that they did not adhere to the contract responsibilities, failed to limit access to the college, did not have adequate lighting, and had landscaping and other building design issues that prevented observation of criminal activities. By the end of the investigation, the security guard company was provided with a capable defense, while at the same time, demonstrating that the real liability rested on the college.
Why Every PI Should Say No
Any PI who has a full-time business with employees and normal overhead hates to turn a case away. However, there are times when the best thing you can do is walk away from a client. Domestic cases are the most common types of investigations that call for all of the investigator's senses to be on-guard. I have learned that dealing with individuals has the potential to go astray more than your normal corporate or insurance case. Failing to lay the groundwork or short cutting a consultation can create major problems in the end. I always spend more time interviewing the potential client in a domestic case than I do in most other cases. One case in particular had the potential to backfire more than most.
I had a male subject named Ken who called and had to meet with me as soon as possible. My schedule allowed some time that same afternoon and the subject presented himself as a nice, easy to get along with man. He indicated that his wife had dropped him off at work the day before and failed to pick him up after work. He caught a ride home and when he arrived, all of the furniture and household belongings were gone alone with his five-year-old son. Ken indicated that he would understand if his wife didn't want to continue their marriage, but he wanted to know where his son was and to see him on a regular basis. At one point during the consultation, I boldly stated that she probably got tired of his beatings and decided to run from him. This would tend to antagonize most men, but he kept his cool and continued to stress the need to find his son. Convinced that he posed no problem, I agreed to help. Ken gave me the name of his wife's sister, who lived in another town, but did not know where she lived. He was convinced that his wife was hiding out with her sister.
I began attempts to locate the sister. Fortunately, he gave me the wrong name and I pursued a person that didn't exist. Several days later, I walked in the house just in time to see his mug shot on the TV and the news indicating a warrant for his arrest was outstanding. He had located the mother-in-law and shot her execution style because she wouldn't tell him where her daughter's were. In the mother-in-law's purse was a piece of paper that directed him to a storage unit. Ken broke into the unit, found other documents that directed him to the sister and her apartment. He conducted surveillance and one morning observed his wife and son exiting the apartment. Ken approached his wife, who shot at him with a handgun but missed. He returned the fire, striking her but not killing her. Ken grabbed his son and fled. Several days later, police were called to a bank for a suspicious person call and found Ken and his son sitting in his car. He shot himself with his son sitting next to him in the car.
This is an extreme case example, but a realistic one. Fortunately, as soon as I discovered what was occurring, I contacted the police department who reviewed my file and concluded that I had nothing to do with Ken finding his wife. This was one of those times that cause you to stop and review policies and procedures. I now have strict guidelines on accepting domestic cases. In addition, my disclaimer on the front of all reports also include the following, "The client and/or their representatives has represented to Kelmar and Associates that the information enclosed in this report will be utilized in a lawful and non-violent manner and agrees to hold Kelmar and Associates and their representatives harmless from miss-use of any or all of this information." Trust me, this does not prevent this from happening, but is one of many steps that we as PI's should take.
One of the most important aspects of a consultation is making sure that the client understands what to expect from the PI. Everything from what will be in the report to the cost and time frame should be outlined. Remember that they probably have never had any prior experience with a PI. As a PI, we have to treat our business like a business, but we should remember that we can say no to a new case!
An Historical Summary of Spying
Ask a cross-section of people when "spying" came into being and you will get a variety of answers. Most of these answers will probably deal with Vietnam, WW II, the Cuban Missile Crisis or possibly a little earlier. For the most part, people are unaware that spying and investigations have been occurring since the beginning of mankind. As the founder of the Association of Christian Investigators, I often get asked similar questions that have their origin in the Bible. The Bible is quick to point out some cases in which spying was used. Whether you believe in God or not, the Bible has been accepted as a true and accurate account of the history of mankind. Therefore, we can see that spying has it's roots as far back as 1450-1410 B.C. In Deuteronomy, the Israelites were seeking a new land in which to inhabit. Many of the men were concerned about the territory they were preparing to enter and voiced their concerns to Moses. Chapter 1, verse 22 states, "Then all of you came to me and said, Let us send men ahead to spy out the land for us and bring back a report about the route we are to take and the towns we will come to." At this, 12 men were sent out to investigate and returned with their reports.
The next time we hear about spying is in Joshua 2:2, which states, "The king of Jericho was told, look, some of the Israelites have come her tonight to spy out the land." Later, in Joshua 7:2, we see that once again the Israelites set out spies, "Now Joshua sent men from Jericho to Ai, and told them, go up and spy out the region. So the men went up and spied out Ai."
We see that between 1400-1000 B.C., the technique of using a double-spy came into being. In Judges 1:23 it states, "When they sent men to spy out Bethel, the spies saw a man coming out of the city and they said to him, show us how to get into the city and we will see that you are treated well. So he showed them, and they put the city to the sword but spared the man and his whole family." Later in Judges 18:2 we see spying once again, " So the Danites sent five warriors from Zorach and Eshtaol to spy out the land and explore it."
In 2 Samuel 10:3 and 1 Chronicle 19:3, we see where "counter-spying" took hold. The verses indicate, "Do you think David is honoring your father by sending me to you to express sympathy? Haven't his men come to you to explore and spy out the country and overthrow it? So Hanun seized David's men."
Jump ahead in time to 49-52 A.D. and we see in Galatians 2:4 that spying was still occurring. "This matter arose because some false brothers had infiltrated our ranks to spy on the freedom we have in Christ Jesus and to make us slaves."
The Roman army became interested in spying in their attempts to uncover the identities of early Christians so that they could persecute these subjects. From this, the Roman army also utilized the technique against other armies that they conquered. According to India history, they had two ministers in ancient Indian history, Chanakya and Kautilya who were reputed to have created a network of informants and spies in other kingdoms . By doing this, they were able to assist their kings in consolidating their empires and in becoming more powerful.
Our own country has been filled with accounts of spying. Early on, the military referred to them as "scouts," and they were used by the Spanish, French and English explorers. The scouts became early recruiters of double-spies simply by winning the friendship of the Indians so as to learn more about their strengths and weaknesses. Jump forward again in time and you will recall how the U.S. Calvary used Indian spies to seek out the opposing forces.
Eventually, came the Pinkerton Security agency which was originally established to maintain security for the railroad and eventually branched out into detective work. Everyone interested in the criminal justice system knows about Pinkerton.
With the onset of WW I, came a new sense of urgency in spying. New technology designed specifically for spying was manufactured and the welfare of the United States became an ever increasing burden. The responsibilities of keeping the U.S. up-to-date on the actions and intentions of possible aggressors helped to usher in spying as we know it. However, the earliest foundations of spying are seldom discussed. This is truly one of the oldest professions with a long and respectable history.
Loss Prevention-the PIs Adversary?
Shrinkage, a term those in the security industry often cringe upon hearing. This immediately conjures a visual stimulation within our minds of a person discretely snatching an article of clothing and jamming it into the trap door of a "wrapped present" they are carrying under their arms. We are all well aware of many industry-accepted methods of dealing with the common types of theft and pilferage in retail settings including CCTV systems, electronic sensors on merchandise and undercover loss prevention personnel. But what do you do when a problem exists outside of the normal box? Loss prevention personnel are trained and educated to protect a specific geographic location such as a mall, convenience store, manufacturing plant or similar asset. Private investigators are trained and educated based on an ever changing client, location and operating method. Take either out of their field of expertise and you will usually end up with a duck out of water stigma. However, there are often many times when the two agencies can collaborate and work effectively to achieve a successful end. Unfortunately, many of these opportunities are often missed or simply overlooked.
As a private investigator, I can tell you of situations where we relied on the expertise and scope of the loss prevention personnel. On the other hand, loss prevention personnel have numerous occasions when the use of their own employees is not suitable. An example of this would include an employee suspected embezzlement, a vendor related situation or the complication of multiple geographic locations. While loss prevention could possibly handle the incident, the potential for discovery and human resource issues dramatically increase. Inappropriate action against an employee could result in discrimination lawsuits, workers compensation stress related claims and morale issues with other employees, just to cite a few. Should problems arise during the investigation of a vendor, this could be a public relations dilemma that could affect the supply of product for the entire company.
Private investigators, like loss prevention personnel, often have a working relationship with law enforcement officials. Many times, however, this relationship is dramatically different. In the general sense, loss prevention personnel work with local law enforcement when someone is detained after having committed a theft. The police officer meets with loss prevention, makes a report and takes custody of the perpetrator. This relationship may extend somewhat to increased patrols or presence of law enforcement, especially during holidays. Police officials may also provide some assistance in training loss prevention personnel. The private investigator, on the other hand, typically works on a different level with law enforcement and is often with detectives and not patrol personnel. Through this working relationship, private investigators work closely with specialized sting operations after the investigator develops the case to a point where law enforcement is involved. Much of law enforcement is a response to a crime after it has been committed. Patrol units and loss prevention personnel are more involved with the crime at hand versus private investigators and police detectives who operate in a follow-up capacity.
Loss prevention personnel are the natural place for the corporate management to turn when a problem in the security realm encroaches within the work environment. When management requests something out of the ordinary, such as a countermeasures sweep to determine how trade secrets, client information or conversations are being leaked, partnering with private investigators allows the task to be handled quickly and professionally. In this manner, the loss prevention personnel are kept in the inner workings and maintain their position with management while being a clearinghouse for security issues.
Additionally, private investigators are consistently working more closely with loss prevention personnel regarding counterfeit products. Some of the many items finding their way into mainstream businesses include purses, sunglasses, blue jeans, watches and items with trademark-protected logos. The majority of the counterfeit products is very sophisticated in their ability to copy the original item and is typically being manufactured in Asia. Private investigators are regularly employed by many of the large corporations in an effort to prevent the introduction of counterfeit products. These products are typically found in flea markets, convenience stores, dollar stores and similar retail establishments. However, investigators have just begun to find these illegal items in several large and very well known national retail stores throughout the United States. This is increasing the working relationship between private investigators and the loss prevention departments. Additionally, private investigators are finding their loss prevention counter-parts very useful in increasing the number of personnel actively engaged in reviewing products and allow the investigator to focus on other areas.
In some instances, loss prevention is called into internal situations that may evolve outside of the workplace. Domestic violence can spill over to the job and can involve verbal arguments; physical confrontations and can escalate, like many domestic situations into violence. Regardless of the care within the workplace, private investigators are often utilized to help control the situation, prevent violence and limit corporate liability. Since federal laws require an employer to provide a safe work environment, circumstances like this have to be taken aggressively. Investigators are often asked to conduct surveillance on the party that may pose a threat to an employee as well as coordinating efforts with loss prevention and local police agencies.
Private investigators not only can benefit in their work product by associations with loss prevention personnel but can also utilize these contacts to increase business opportunities. Working together, both entities win in an ever-changing environment.
Shrinkage, a term those in the security industry often cringe upon hearing. This immediately conjures a visual stimulation within our minds of a person discretely snatching an article of clothing and jamming it into the trap door of a "wrapped present" they are carrying under their arms. We are all well aware of many industry-accepted methods of dealing with the common types of theft and pilferage in retail settings including CCTV systems, electronic sensors on merchandise and undercover loss prevention personnel. But what do you do when a problem exists outside of the normal box? Loss prevention personnel are trained and educated to protect a specific geographic location such as a mall, convenience store, manufacturing plant or similar asset. Private investigators are trained and educated based on an ever changing client, location and operating method. Take either out of their field of expertise and you will usually end up with a duck out of water stigma. However, there are often many times when the two agencies can collaborate and work effectively to achieve a successful end. Unfortunately, many of these opportunities are often missed or simply overlooked.
The PI in IP: Tool or Scam?
The use of private investigators in intellectual property issues has long been a tool many companies and their attorneys have successfully used. Recently, since the HP scandal, mention the word private investigator and many will freeze in their tracks. However, competent investigators correctly used are still a valuable asset. Like barristers, private investigators have their areas of specialization and some research should be conducted in the selection phase.
In the private investigative industry, intellectual property investigations go hand-in-hand with "competitive intelligence." Defined as, "the practice of legally and ethically collecting and analyzing information about your competitors and the general business environment in order to further your company's goals." A similar, yet distinctive clarification has to be made as to what the intelligence obtained will be used for and why it is needed. Ultimately the goal is the same, to determine the status of a particular subject within a given industry, geographic location or business environment. The end result of the information gathering differs, as well as some of the uses for the information. In competitive intelligence, an investigator is more concerned with what a client's competition is up to and the direction, new products or other cutting edge secrets that may be on the horizon. You can see how this has obvious crossover to the intellectual property field. While an investigator in an intellectual property matter is mainly focused on the relationship between the subject matter and any potential exclusive rights under law, many of the investigative techniques used in competitive intelligence lend themselves to this type of investigation.
Numerous potential sources are present for an investigator to utilize in their quest for the truth. Primary sources are facts that come directly from the source. Secondary sources are those bits of information that are gleaned from other sources. Held separately or individually, these secondary sources are very much like circumstantial evidence. Taken in their entirety in combination with other tidbits, they often point to an indisputable conclusion. Examples of each are as follows:
Primary Sources Secondary Sources
Government Documents Newspapers
Speeches Magazines
Live TV & Radio Interviews Books
Company Financial Reports Edited TV/radio programs
Personal Observations Analysts' Reports
Within each of these categories lye additional sources of information, if properly culled by a trained investigator. Reports such as a Dunn & Bradstreet report may be in the gray area between primary and secondary sources because the information is voluntarily provided with the intent to bolster the integrity of the provider. Although usually biased information, this certainly will not preclude the use of information provided within the report. There are, however, many indexes that are often primary sources of information that remain untouched. The "brand index" found in the county clerk's office is just one such example of a potential primary source that may have application to an investigation. If you are trying to determine if the party in question is developing a new state-of-the-art process for livestock, why not check the brand index to see if they have registered their "brand?" If they are conducting research related to this potential product, chances are they came up with the concept based on their association or ownership with livestock. In the same manner, many intellectual property issues navigate through heavily regulated industries such as food processing, agriculture, pharmaceutical, airlines, financial, safety and so on. If safety is an issue, typically there will be a paper trail associated with required filings. A party may submit documents related to process "A" and process "B" that are required, knowing that without process "C and D" the information will not taint the overall invention. However, if investigating a rumor, hunch or preliminary information on behalf of your client, this may be just the circumstantial evidence needed to draw the necessary conclusion of where the subject matter is headed.
Another obvious source of information is the Internet. Somewhat less obvious are other "rabbit trails" hidden within the web of the Internet. Fortunately, a quick "Google" search can often lead the investigator to many of these trails.
Today however, "blogs" are an up and coming source of potential information that should not be overlooked as is web sites such as "My Space." While the party themselves may not post incriminating information, responses and other people's postings may provide useful morsels of information. Often used tactics include conversing with your subject directly using an undercover name and email. In a recent case, our client requested our services in proving a protégé had stolen some of our client's songs. By entering into conversations with the subject via the Internet, the person soon became comfortable enough to share examples of "their" writings. Further examination of information provided allowed this situation to be resolved to our client's benefit. Those investigators who truly specialize in Internet cases often can track a party from one message board to another. Even while writing, most people use redundant phrases and terminology that helps identify a party who jumps from site to site.
When the situation warrants, additional investigative steps can be utilized to determine the client's goals. For example, you determine that the party of interest is giving a speech. This is the perfect forum for getting a closer look at information presented and offers the opportunity to ask indirect questions that may outline or guide your cause. Taking a step further, the investigator may be called upon to conduct surveillance or to conduct garbage reconnaissance. Better known within the industry as "dumpster diving," this tactic can provide extremely beneficial information. Of course, this can only be done when the dumpster is in a common area shared by other parties (apartment complex or business center).
Investigators are commonly utilized when information cannot be obtained through regular channels or methods common to mainstream business. Being able to work outside the box, but within the legal framework makes the investigator a valuable asset.
Since investigators are usually involved when the attorney or client cannot achieve successful results through primary sources (mainly government records), the use of other tactics is required. Typically these include interviews either in person, by telephone or via the Internet. If the investigator or the client simply stated their intentions and reasons for inquiry, the obvious result would be the slam the door in the face ending. Therefore, the skill of the investigator is required to engage the party in a manner that solicits the person's voluntary disclosure of information. A general rule is that the majority of people like to talk and they like to talk about themselves. Devising the appropriate introduction will facilitate the ease of the overall conversation. As an example, our agency was asked to determine if a party had violated an intellectual property contract with our client. Our client was contracted to research, develop and manufacture a new product. According to the contract, once the product was produced and accepted, our client would also duplicate and mass produce the item. All went as planned, including a written acceptance of the product and the authorization to move forward with production. Shortly thereafter, the party canceled the agreement sighting their intention to utilize a different product as their premier and featured product. Our agency was employed to prove our client had been wronged and the other party had simply taken this product in-house, changed a few insignificant issues and presented it as their own.
After careful collaboration with the client and their attorneys, a plan of action was outlined. With the appropriate pre-text established, our investigators set up an interview and followed this with numerous light-hearted conversations. During the course of the interviews, it came to light that internal emails existed that confirmed our client's suspicions. Realizing their mistake of letting the cat out of the bag, the party set out to discard all documents related to this project. Through follow-up surveillance, we witnessed the documents being placed in a dumpster and retrieved the same. Armed with the information, our client reached a substantial settlement.
Other often over looked candidates for a discrete interview includes previous co-workers and ex-spouses. As in most close relationships, an ex-spouse may have information related to intellectual property issues that their former spouse was pursuing. Those people that previously worked with the party in question may also have information that to them, appears insignificant but may actually be pertinent to intellectual property issues. Although more difficult to approach, these are still valuable sources of information.
When all is said and done, the right private investigator with the proper expertise in this area can be the appropriate addition to the intellectual property case. Through the use of specialized databases, interview techniques, surveillance, document discovery methods and related investigative tools, the client's objectives can be successfully achieved. Each case is unique in the course of action required to complete the investigation and requires careful analysis and pre-planning with all parties.
San Antonio Business Journal
Sometimes, Kelly Riddle has to talk like a doctor. At other times, he tries his best to act like an attorney, or just an everyday employee.
Riddle isn't having an identity crisis. It's all part of his job as a gumshoe.
"You have to know how to blend," says Riddle, owner of private investigation firm Kelmar & Associates Inc. "I can introduce myself as a doctor or attorney, and as long as I can carry the lingo, I'm not compromised. I can be anybody I want to be."
Taking on different identities is a job requirement for investigating, Riddle says, who handles malpractice, insurance fraud cases and more.
But he's quick to note that the work isn't glamorous and that the life of a private investigator is far removed from that depicted on such television shows as "Magnum P.I."
"The majority of shows don't even come close," he says. "They either depict the P.I. as a little slow, a kicked-off-the-police-department type, or they're always in shoot-outs. None of that is correct."
But, Riddle says, while his business may lack glamour, it more than makes up for it in terms of challenge.
Since opening his investigation firm in 1989, Riddle has earned a reputation for integrity and honesty, culminating in being named the Private Investigator of the Year in 2000 by the National Association of Investigative Specialists (NAIS).
Call of duty
Law has been something Riddle has been attracted to most of his life, he says. He earned a degree in criminal justice from the University of North Alabama in his native state and then served as a police officer for seven years in Florence, Ala.
While involved with law enforcement, he was a member of the SWAT Team, a training officer, emergency medical technician, evidence technician, arson investigator and traffic investigator.
Prior to founding Kelmar, Riddle worked with two other private investigation companies, including a nationwide operation. He also worked in the insurance industry as an adjuster and an investigator.
Riddle, who now lives in San Antonio, founded Kelmar with a friend, Mark Jones, after the insurance investigation firm where Riddle was employed went out of business. They set out to conduct a variety of corporate and general investigations, including workplace and general investigations.
Jones eventually left to become a marriage and family counselor.
Riddle has been designated an expert in physical surveillance and insurance investigations by NAIS, and also is a recognized specialist in nursing home abuse, computer and Internet investigations, and missing persons.
In its first year of business, the company had revenues of $250,000. Today, the company's revenues are in the million-dollar range, Riddle says.
That's not bad considering Riddle never intended to open his own company.
"I started the company out of necessity," he says. "I never wanted to be my own boss."
Nor did Riddle intend to be an author. But that was 10 books ago.
Among his written works are "Private Investigating Made Easy," and "To Serve and Protect: The True Story." Riddle is also at work on his first mystery novel.
"It's been an interesting walk. At first we started investigations in insurance then we started branching out to corporate work, and corporate work has been our mainstay ever since. That's where we make our bread and butter."
They have done investigations for H.E. Butt Grocery Co., Luby's and City Public Service (CPS).
"We're definitely expanding, getting big in security consulting, especially since 9/11."
Now Kelmar has a total of 12 employees, which includes three investigators in Dallas and three in Houston.
"Our mission is to provide excellent service to our clients," says Riddle. "We do this by exposing corruption and giving them the tools to make a decision."
Many of Riddle's investigators are retired police officers.
Finding a niche
Riddle doesn't get so engrossed in his cases that he forgets it's a business.
"To be a successful P.I., you have to treat it like a business. You have to know how to market, know accounting, just like any other business. You also have to find a new niche where you can make good money," he says.
Riddle says Kelmar stands out in the private investigating industry because of its manpower capabilities, which allow it to take on large assignments.
"Kelly is good people and I trust him," says Robert Galloway, head of Galloway Detective Agency. Galloway has done business with Riddle for six years.
"He's an associate and he's always willing to help. I'm glad he's a good friend of mine, I wouldn't want him to be investigating me," Galloway adds.
Riddle's reputation has earned him spots on television shows like "Montel Williams" and "Sally Jesse Raphael."
He believes that his firm's longevity and reputation for quality have put him in the public eye.
"There's a lot of here today, gone tomorrow people in this business," he says. "Here, integrity is upheld."
In addition to conducting investigations, Kelmar offers private investigation classes for individuals interested in joining the industry. The $235 cost includes some on-the-job training with students working alongside a P.I.
The company also sells a number of investigation-oriented products to the general public, including pinhole board cameras, GPS watch locators and night vision eyeware that ranges in price from $49.95 to $2,195.
On the case
Riddle says he enjoys his career because every phone call is something new. He admits that he stays motivated because he's driven to find that one piece of the puzzle that puts everything together.
"I knew that I wanted to have some kind of impact on a community, and I wanted to do some good," he explains. "I figured that by being a tool that is used to expose corruption, you're doing good."
Over his many years in the business, Riddle has worked on some unusual cases. One case he remembers is tracking a man who had three different families living on three different coasts where none of them knew anything about the other families.
Another case he worked was featured on "Montel" and "Real-TV." It involved Riddle investigating an employee suspected of stealing money from a cash register. A hidden video camera was placed in a smoke detector above the register. The employee was observed breaking into and stealing money out of the register.
Riddle says he wants his clients to walk away feeling relieved.
"We want them to be glad they came to us and that we helped them solve their problems," he says.
"They did an excellent job," says Dwight Lieb, owner of La Fogata. Kelmar was hired to investigate a suspected internal theft problem at the local restaurant.
"A client can expect a superior degree of professionalism and genuine concern for your case," Lieb adds. "To them, you're not just another number."
In all the cases Riddle has conducted, he has never been compromised. He credits his success to knowing how to relate to different types of people.
"You have to forget you're investigating and just use your people skills," he says. "If I'm investigating you, you won't know it."
Reasons You Can Count On Us ...
Since 1989 Kelmar Global has conducted well over 30,000 investigations domestically and internationally. Our investigators and consultants utilize the most effective state-of-the-art methods to achieve unsurpassed industry results for individuals and corporations.
Kelmar Global maintains former law enforcement officials and security experts from top private business sectors to assist our clients with a variety of services.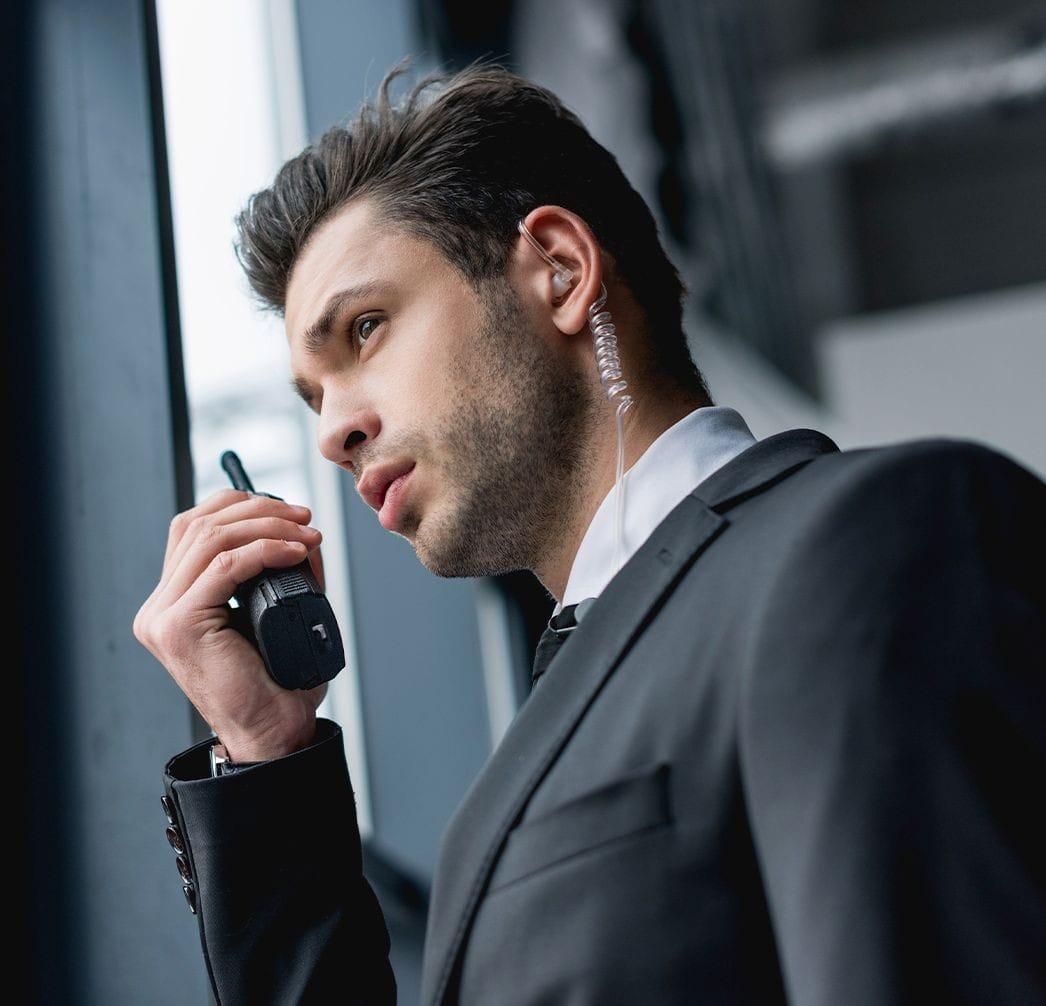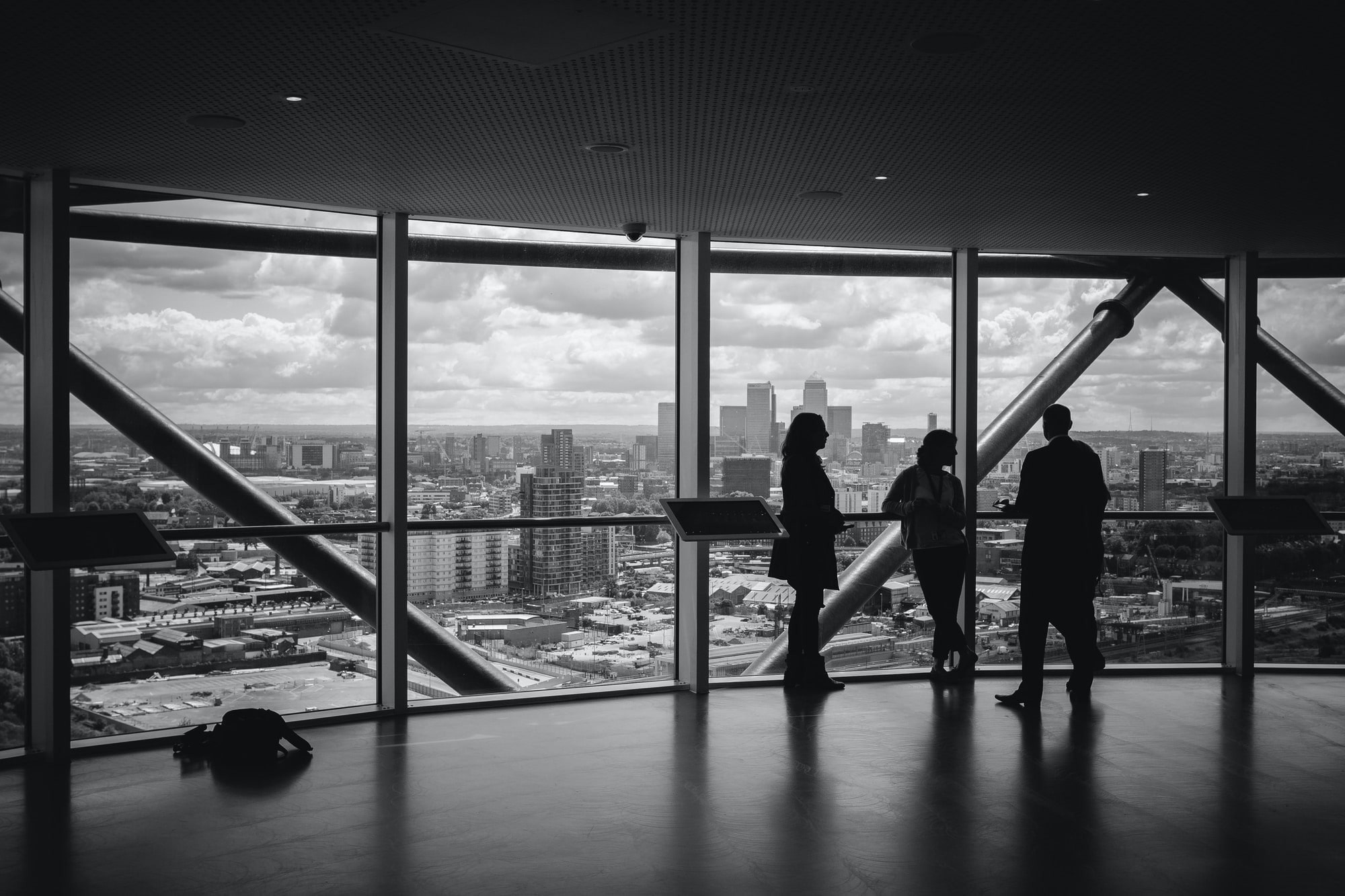 Get in touch with us by phone, email, or fill out the form and one of our security consultants will get back to you as soon as possible.
100 Congress Avenue Suite 2000
Austin, TX 78701
Due to Covid - By Appointment Only